Please understand that due to the fact we are a Municipal Entity we cannot absorb the cost of online credit or debit billing, the fees charged go directly to the Credit Service Provider.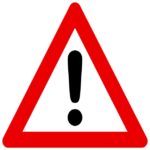 Water/Sewer Questions and Emergency
585-356-4900
Sensus Analytics Customer Portal
Sensus Analytics Customer Portal is a tool that provides property owners with a way to monitor their water usage throughout the billing cycle on an hourly, daily, weekly, or monthly scale and to set up usage alerts. By utilizing this tool, customers will be able to quickly identify potential leaks, better understand their usage habits, and work to conserve water and save money. Click the Image below to sign up or log in. It is easy to use and completely free!
Need help navigating the website? Click on the pictures below to view short "how-to videos" to help you use Customer Portal.
NOTE: Not every water meter is compatible with Sensus Analytics Customer Portal. If you have an older, non-compatible meter, the Customer Portal will not work for you. Please contact Sandra Baubie if you have any questions.
Maintaining high water quality for our customers is a top priority for this department. Many of our monitoring efforts are recorded in our Annual Water Quality Report, which is updated every Memorial Day for the previous calendar year. You can view the current report along with several reports from previous years.
A list of forms, including the Water & Sewer Service Application, can be found on the Forms page by clicking this link.
Answers to several Frequently Asked Questions can be viewed on the FAQ's page by clicking this link.